This is the definitive Core Design Skills review for 2023.
I share my own insights after having been a student of Flux Academy for 3 years.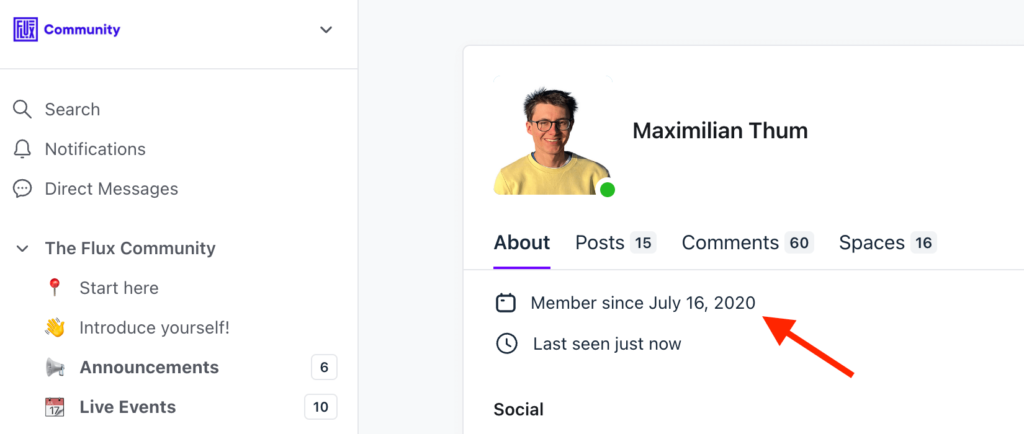 If you want to know:
Look no further. We have the answer to all of your questions.
At A Glance
Review: Is The Core Design Skills Worth It?
Core Design Skills is 100% worth it. The video lessons are straightforward and cover the most important design topics, with practical and actionable exercises every module. If you want to create professional-looking designs worth a premium, this program is perfect for you.
Pros
Practical approach to learning

Interactive exercises

Personalized feedback from coaches
$495 regular price, $395 with discount (30-days no-questions-asked refund policy).
Get The $100 Discount
About Core Design Skills
Core Design Skills is a practical and transformative course that covers essential design principles in a structured and straightforward way.
Led by Matt Brunton, you'll learn how to create stunning designs, avoid common mistakes, and improve your overall quality of work to elevate your rates.
The course covers core design principles such as fonts, colors, and photographs, and teaches you how to uniquely position them on a page.
You'll start by creating a design project, which you'll continue to enhance throughout the course to see your growth as a designer.
Through demo videos and actionable exercises, you'll learn how to apply design theories to real-world projects and challenge your creativity.
You'll also receive personalized feedback from Matt and the Flux team for every assignment.
The best part? You'll have lifetime access to the course content, including future updates, and 12 months of access to the Flux Academy community.
This provides an excellent opportunity to expand your network and create potential job opportunities.
If you're looking to take your design career to the next level and master essential design skills, this course is a must-attend.
Core Design Skills is one of six web design courses of Flux Academy. I have published reviews of all six of them: Webflow Masterclass review, Standout Portfolio in 7 Days review, 6 Figure Freelance Designer review, Web Design Pro review, and Brand Design Mastery review.
About Matt Brunton
Meet Matt Brunton, an experienced designer, and strategist who has worked with top advertising agencies in London. He began his career as a full-time graphic designer in 2004 and has since taken on in-house creative and leadership roles.
Along with owning a successful branding studio, he now creates educational content for Flux Academy while also freelancing and working on high-profile campaigns with leading agencies in England.
Core Design Skills
An impressive design course that helps you improve your core design skills.
Core Design Skills Pro Pricing, Discounts & Coupons
You can get lifetime access to the course by making a one-time payment of $495, and there are no subscriptions or hidden fees to worry about. Alternatively, you can choose to pay in three installments of $198 each over three months.
If you choose to pay in full, you'll save $99, which is a great deal!
You can also enjoy the 30-day money-back guarantee with no questions asked.
It's easy to make your purchase, as Flux Academy accepts payments through PayPal or Stripe. Once you've completed your purchase, they'll send you an email with your invoice and your log-in data.
Keep an eye out for occasional coupons, like the current $100 discount.
This can significantly lower the course price from $495 to $395.
Course Structure
The Core Design Skills course can help you build a strong foundation for your design abilities.
It's an online course that aims to equip you with the necessary skills to create impressive designs that meet your clients' needs and create a lasting impact.
Core Design Skills
An impressive design course that helps you improve your core design skills.
Module 1: How To Create Unique Layouts
In the first module, you'll discover how to create awesome layouts. Matt will share tips and tricks to help you overcome designer's block and provide you with the essential principles for making captivating designs that will impress your clients.
The module also includes easy-to-follow steps on how to gather and arrange design elements to create stunning visuals. You'll learn how to avoid visual clutter and keep your design simple and effective, while establishing a clear hierarchy for your design elements.
By the end of this module, you'll be able to confidently create layouts that are both engaging and visually appealing.
Module 2: How To Pick Colors That Create Emotion
This chapter focuses on working with colors in your designs. Matt will teach you how to choose the right colors to create the desired mood and impact on your viewers.
You'll learn about how different tones, shades, and hints can affect the way people perceive colors, and how to create effective color palettes for your designs.
Moreover, you'll discover how to use colors to enhance your content and create a cohesive design.
By the end of this module, you'll be able to confidently select and use colors that leave a lasting impression.
Module 3: How To Use Type To Create Impact
Don't overlook the importance of typography in your designs! It has the power to add personality and elevate your work.
In this module, Matt will show you how to work with type efficiently to create designs that stand out. You'll learn how to source, select, and pair fonts to create visually appealing and memorable designs.
By the end of this module, you'll have the skills to use typography to your advantage and take your designs to the next level.
Module 4: How To Make Your Images Stand Out
Including high-quality imagery is an effective way to showcase the value of your work to clients and add depth to your designs.
In this module, you'll discover how to use imagery, photographs, and illustrations to create visually engaging and emotionally resonant designs.
You'll learn how to improve your composition and presentation skills, and avoid common mistakes that new designers often make.
Matt will also guide you on how to retouch and enhance your images, layer them creatively, and integrate them into your designs to create unique and eye-catching visuals.
By the end of this module, you'll be able to use imagery effectively to enhance your designs and create something truly remarkable.
Module 5: How To Put It All Together Creatively
In the final module, you'll discover how to balance the elements of your design and create outstanding work.
You'll learn how to establish a clear focal point, create contrasts, and use hierarchy to maintain balance. Plus, Matt will share his three-step process for overcoming white page syndrome and getting started on your designs.
By the end of this module, you'll be equipped with the skills to deliver exceptional designs that are both balanced and engaging.
Who Is Core Design Skills Best For?
If you want to learn how to create original and eye-catching designs that will generate revenue, the Core Design Skills course is for you.
This program is 100% focused on design principles and how to put them into practice to create beautiful projects.
Even if you're already working as a designer, there's always room for improvement. This course is your best bet to take your skills to the next level and elevate your work to new heights.
Core Design Skills
An impressive design course that helps you improve your core design skills.
Who Shouldn't Take Core Design Skills?
This course will teach you design principles that can be applied to any design project. It covers more than just web design and includes useful discussions on branding, packaging, and social media.
If you're interested in a course that focuses specifically on web design, check out Flux Academy's Web Design Pro or Webflow Masterclass.
It's also important to note that this course does not cover freelancing. If you're just starting as a freelancer, you should consider taking the Intro to Freelancing course instead.
How Is Core Design Skills Different?
Core Design Skills is a short course that focuses on putting theory into practice. You will have fun assignments that challenge your creativity as a designer.
The lessons are brief but impactful, allowing you more time to hone your skills and produce professional-quality work.
You'll receive personalized feedback from your instructor and Flux Academy experts to help you identify areas of improvement and learn how to fix them.
Plus, with 12-month access to the Flux community, you can connect and collaborate with other designers.
This course will give you the confidence to start new projects from scratch.
How Long Will It Take To See Results?
By devoting three to four hours each week to one module, you can complete the Core Design Skills course in just five weeks.
But remember, this program is self-paced, so you have the flexibility to adjust your speed according to your schedule.
Core Design Skills
An impressive design course that helps you improve your core design skills.