This is the ultimate 6 Figure Freelance Designer review for 2023.
I share my own insights after having been a student of Flux Academy for 3 years.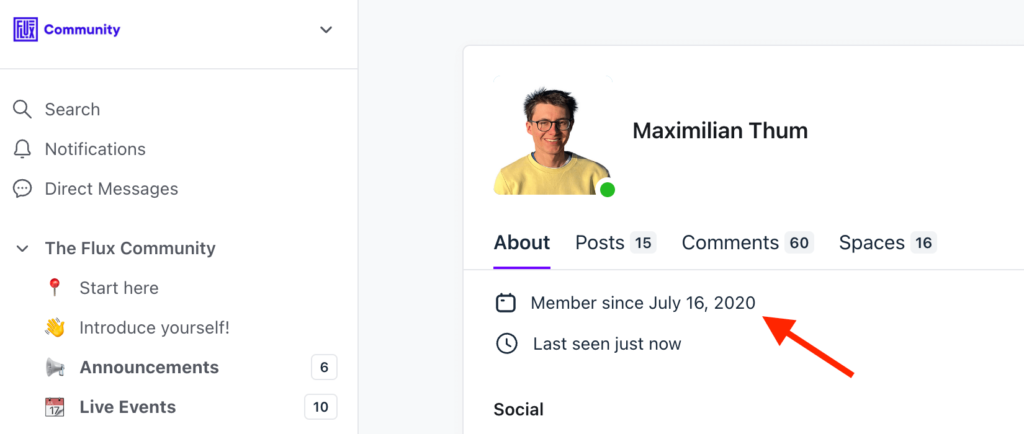 If you want to know:
Then, look no further. This is the only review you need.
At A Glance
Review: Is The 6 Figure Freelance Designer Worth It?
Definitely worth it! 6 Figure Freelance Designer is what every struggling freelancer needs for their career to take off. The course is value for money, especially with the discount offered.
Pros
Clear and concise teaching

Real-life project-based learning

Excellent support from instructors
$695 regular price, $595 with discount (30-days no-questions-asked refund policy).
Get The $100 Discount
About 6 Figure Freelance Designer
If you're a freelancer with design skills but need help with the business side of things, the 6 Figure Freelance Designer course is for you. It's a step-by-step guide that will take you through the process of building a profitable freelance business.
This course, offered by Ran Segall's Flux Academy, is designed to be flexible and can be taken over 12 weeks at your own pace. Each week, you'll receive a new video module and homework assignment that will teach you everything you need to know to grow your business.
The best part? Once you purchase the course, the content is yours to keep forever. Plus, you'll have access to 12 months of support from Flux community coaches and experts.
Learn from successful freelancers who will share their templates and resources to help you refine your niche, improve your sales and negotiation skills, and attract high-value clients. The course promises to give you the tools you need to earn 6 figures and beyond.
So, if you're looking for a comprehensive course to help you build your freelance business, the 6 Figure Freelance Designer course is a great option.
About Ran Segall
Ran Segall, the founder of Flux Academy, has been a freelance web designer for almost 20 years. He worked with various advertising and branding agencies before becoming a full-time freelancer and serving clients from different industries.
You might be familiar with Ran if you're interested in design-related content on YouTube. He has over 1.5k videos on web design uploaded on his channel, which was founded in 2015. His content is easy to understand, and he has a following of half a million subscribers.
6 Figure Freelance Designer is one of six web design courses of Flux Academy. I have published reviews of all six of them: Webflow Masterclass review, Standout Portfolio in 7 Days review, Core Design Skills review, Web Design Pro review, and Brand Design Mastery review.
6 Figure Freelance Designer
An impressive freelance design course that helps you jump start your freelance career.
6 Figure Freelance Designer Pricing, Discounts & Coupons
There are two payment options for 6 Figure Freelance Designer: a one-time payment of $695 or a three-month payment plan of $278.
If you choose the one-time payment, you'll save $139 in total, so it's worth considering.
Payments are processed securely through PayPal and Stripe. After your purchase, you'll receive an email receipt.
With 6 Figure Freelance Designer, you get a 30-day money-back guarantee, lifetime access to the course, and all future updates.
Keep an eye out for occasional coupons, like the current $100 discount, which lowers the price from $695 to $595.
Course Structure
6 Figure Freelance Designer is a 12-week course that teaches you how to build a successful freelance business. Each week, you'll receive a module that you can complete at your own pace.
The 12 modules cover various topics that can help you become a 6-figure freelancer.
6 Figure Freelance Designer
An impressive freelance design course that helps you jump start your freelance career.
Week 1: Niching
Why Selecting a Niche is Crucial For Your Success (13:51)
How To Pick a Profitable Niche (18:14)
Niche Examples For Designers (8:43)
How To Become The Best Freelancer In Your Niche (11:47)
Weekly Mission (5:18)
Feedback On Student Work – Niche (9:03)
How to conduct the strategy sessions (6:42)
Defining content architecture (The site map) (9:09)
Strategy outcomes: content architecture, project timeline & final cost (3:56)
In this module, you'll learn how to refine your niche, identify your target clients, and understand their problems. Real-life strategy examples from successful clients will also be shared.
For every weekly output you submit, you will receive clear and concise feedback from your coaches as they monitor your progress.
Week 2: Messaging
How To Stand Out From 98% of Other Freelancers (4:16)
What Clients Actually Care About (14:23)
How To Make Sure Clients Value What You Offer (3:16)
How To Craft Your Unique Value Proposition (6:47)
Weekly Mission (2:29)
This module teaches you how to craft unique, targeted messages that will make your propositions hard to resist. You'll also learn how to read your clients and give them what they need.
The weekly mission will test your understanding of the lesson, and you'll receive comprehensive pointers to improve your skills.
Week 3: Website & Social Media
Why You Must Have Your Own Website (4:11)
Should You Brand Yourself a Freelancer or an Agency? (5:33)
Quick Website Checklist (3:04)
Making Sure Your Message is Consistent Across Platforms (1:22)
Weekly Mission (1:06)
For the third week, you will learn how to create and update your own website and ensure that it will attract the clients you want to have.
The module will also teach you how to present a consistent façade across all platforms.
6 Figure Freelance Designer
An impressive freelance design course that helps you jump start your freelance career.
Week 4: Client Attraction
The Difference Between Sales & Marketing (2:39)
The Pros & Cons of Each Marketing Channel and How To Choose (22:05)
Designing Your Sales Funnel (5:12)
What are Your Critical Drivers (3:49)
Measuring of Your Funnel Performance (3:03)
Your Weekly Mission (2:34)
In this section, you'll discover how to create a client attraction machine and automate your marketing efforts. As a freelancer, identifying the right marketing channel can help you break the feast-and-famine cycle.
Additionally, you'll receive valuable insights on how to measure the success of your marketing strategies.
Week 5: Pricing
How To Choose The Right Price For You (5:14)
Penetration Pricing (3:39)
Cost Based Pricing (4:43)
Value Pricing (14:37)
Premium Pricing (4:49)
Promotional Pricing (3:50)
Price Packaging (3:00)
Getting the price right is one of the most important decisions you can make as a freelancer. Your pricing structure will affect how your clients perceive your business.
Ran will go through this challenging phase of determining competitive pricing that works for you.
Week 6: Sales & Negotiation
Why You've been struggling with sales until now (6:55)
My Key Principles for sales (5:43)
Step 1: The First Call (6:25)
Step 2: The First Meeting (19:06)
Step 3: Negotiations (16:53)
This module is primarily focused on how to increase your sales. You will also learn the art of negotiations to bring in clients and keep them hooked and interested for a long time.
Ran included some recommended reading that will help you learn more about sales and negotiation.
Week 7: Outreach
The Strategy For Getting Clients NOW (2:02)
Creating Your Hit List (3:47)
Researching Like Sherlock (7:25)
Crafting Your Irresistible Pitch (6:53)
How To Write Emails That Get Replied (7:17)
How To Follow Up (4:49)
Halfway through the course, Ran's coaching will delve deep into how to target and win clients expeditiously.
You will learn how to make pitches that will appeal to your target niche, construct effective emails, and do follow-ups.
Week 8: Finances
Have You Been Flying Blind? (2:48)
Step 1: Separate Your Bank Accounts (4:54)
Step 2: Setting Up & Understanding Your Accounting Docs (13:51)
Step 3: Becoming Profitable (9:17)
Step 4: Keeping Track (9:32)
Step 5: Assessing Risk (6:22)
As a freelancer, managing finances might seem grueling, more so if you have no clear cash inflow and outflow trail. You will need to boost your accounting skills if you want to gear your business for long-term growth.
For this module, Ran will teach you the basics of handling your finances, including setting up your bank account, developing your accounting documents, and calculating risks.
There are also recommended reading materials included that you can peruse at your own pace.
Week 9: Operations & Management
The Tools & Processes You Need To Run Your Business (3:31)
Planning Tools & Systems (10:18)
Pricing, Proposals & Invoicing (14:55)
Time Tracking: Why & How to do it (6:33)
Tracking Sales & Marketing (4:52)
Part of running a freelance business is proper operations and management. Your day-to-day operations are critical to your success as any type of progress can make a huge impact on your profits.
At the forefront of this module is a discussion on the best tools and systems you can use to oversee your operations. You will also learn to manage your time like a pro using tracking devices.
Week 10: Client Relationships
The 3 Types of Freelancer-Client Relationships (6:55)
Pre-Sell Relationship (7:38)
Managing Relationships During The Project (11:29)
How To Handle Feedback (8:14)
How To Handle Conflicts (7:37)
Post-Project Relationship (6:17)
In Week 10, Ran's 6 Figure Freelance Designer will teach you how to maintain a good client relationship during and after the course of the project.
For many freelancers, managing ongoing client relationships can be tricky. It is all down to you how to make or break a work relationship.
The module will teach you how to handle feedback and conflicts, as well as the crucial factors that can help you win more work in the future.
Week 11: Delegation
When Should You Delegate (12:33)
How To Delegate Design, Development, Finances & Marketing (14:00)
How To Interview Sub-contractors (8:54)
At this stage, you are almost finished with the course. This module will now focus on delegating and outsourcing.
Some owners of freelance businesses see delegating tasks to sub-contractors as the best solution to concentrate on those that require their expertise. Proper delegation is critical to help you grow your business and make it more successful.
In this module, you will learn how to identify which tasks to delegate and who to entrust them to. There are also valuable tips on how to interview and create contracts for your potential partners.
Week 12: Systematic Growth
How To Put Systems To Ensure Growth (1:54)
Marketing Systems (4:44)
Service Systems (3:51)
Operations Systems (2:16)
Finance Systems (2:18)
Management Systems (2:13)
Conclusion & Final Thoughts (2:13)
For the last module, Ran will teach you how to put the systems to work and ensure your growth as a freelancer. At this stage, you are more than ready to apply what you learned and raise your earnings to 6 figures and beyond.
6 Figure Freelance Designer
An impressive freelance design course that helps you jump start your freelance career.
Who Is 6 Figure Freelance Designer Best For?
Ran recommends 6 Figure Freelance Designer course for freelancers who have worked on two to three client projects before and have trouble attracting new clients and winning contracts.
This course is designed for freelancers who want to improve their career prospects and don't know how to do so.
Who Shouldn't Take 6 Figure Freelance Designer?
If you're new to freelancing, you may find 6 Figure Freelance Designer a bit challenging. Flux Academy offers an Intro to Freelancing course that is free and a better fit for beginners.
Keep in mind that the 6 Figure Freelance Designer course is not focused on service delivery. If you're interested in improving your web design skills, Flux Academy has other courses that might interest you, like the Webflow Masterclass.
How Is 6 Figure Freelance Designer Different?
What sets 6 Figure Freelance Designer apart from other courses is that it not only provides video modules, but also a private community where you can build your network.
You can collaborate with designers around the world and find new business opportunities. The private community also has dedicated coaches who will support you every step of the way, along with weekly Zoom calls.
One of the unique features of this course is that you'll learn from the real-life experiences of active professionals. The 12 video modules offer practical and relevant discussions on important topics without any fluff.
However, this course may not be suitable for beginner freelancers. If you're new to freelancing, it's better to start with Flux Academy's free Intro to Freelancing course.
Similarly, if you want to focus on honing your design skills or web development training, consider other courses like Web Design: Becoming Professional and Webflow Masterclass.
How Long Will It Take To See Results?
The 12-week program is flexible and can be completed at your own pace.
You will start seeing results as you go through the video modules. Weekly sessions with your coach will help you track your progress.
6 Figure Freelance Designer
An impressive freelance design course that helps you jump start your freelance career.
6 Figure Freelance Designer Student Reviews
The following reviews are reviews from real students who have taken the 6 Figure Freelance Designer course. I have verified their identity and membership in the course.
Validated Anonymous Reviewer
Validated Reviewer
Verified Student
Outdated and Poorly Managed: A Disappointing Experience with the Freelancer Course
I took the Freelancer course and wanted to share my experience with others who may be considering it. While it was advertised as a comprehensive course for aspiring freelancers, I found it to be slow-paced and somewhat basic.
One of the most significant drawbacks of this course is that it has not been updated since it was first made. This lack of updates means that some of the content is outdated and not very relevant to today's fast-paced freelance landscape. Additionally, I found the course to be quite basic, lacking in-depth coverage of some of the more advanced topics that are essential for freelancers to know.
Another issue I encountered with the Freelancer course was the poor management of the course. Feedback on the course assignments often took days to receive, and sometimes the COO had to tag coaches just to get a response. This lack of timely feedback made it challenging to stay motivated and on track with the course.
Overall, I was disappointed with my experience with the Freelancer course. While it may have been a good course when it was first created, it is now outdated and poorly managed. If you're looking for a comprehensive freelancer course that will provide you with up-to-date and in-depth knowledge, I would recommend looking elsewhere.
Pros and Cons
Poor management: Feedback on course assignments takes days to receive, and sometimes the COO has to go out of their way just to tag coaches to respond to homework and give feedback.

Outdated content: The course has not been updated since it was first created, which means that some of the content is outdated and not relevant to today's freelance landscape.
Detailed Ratings: