Humbled Trader is one of the most popular traders on YouTube right now. She has a private community you can subscribe to starting at $104/month.
In this article, I'll explain what you have to know before subscribing to the Humbled Trader Community and if the community is still worth it in 2021 (Spoiler: It is!).
Note: Humbled Trader closed the enrollment to her Community at the start of this month and opened her own Trading Academy. I'm currently reviewing her new Academy and will publish my new review soon, in the meantime, you can see everything that is included in the Academy by clicking here.
Humbled Trader Community Review
All in all, I find the community to be well worth it at $139/month. Humbled Trader doesn't only offer a community but also exclusive video lessons and live streams. She gives actionable advice that will help beginner and intermediate traders cut the steep learning curve trading comes with.
4.3
Who is Humbled Trader?
Shay, better known as Humbled Trader, is a Canadian day and swing trader.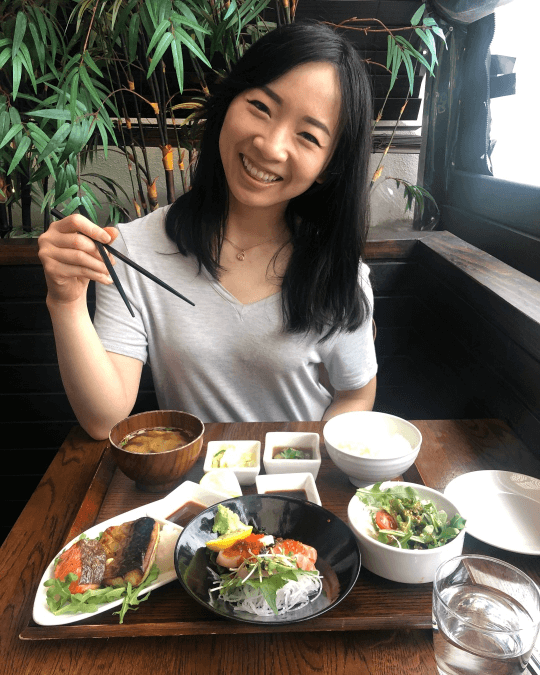 humbled-trader
She first gained popularity through her YouTube channel. In less than 2 years of making youtube videos, she reached 500.000 subscribers.
Shay's motto is to stick away from all the Lambos, the luxury travel, and partying you usually see on trading channels.
Instead, she wants to show her audience that trading and investing in the stock market is hard. Her audience loves her for that approach to trading.
Combined with the fact that she's one of the only female traders on youtube, it's no wonder that her youtube channel took off and quickly became one of the most popular days and swing trading channels on youtube.
She first started trading back in 2014, and while she struggled to be profitable at the beginning, today, she trades full-time from home and has an estimated net worth of more than $700.000.
Humbled Trader Community Pricing
humbled trader community pricing
The Humbled Trader Community is a monthly subscription service.
Subscribing on a monthly basis will cost you $139/month.
By subscribing on a 6-month-basis, you'll save 15%, bringing the monthly costs down to $118. If you decide to subscribe for a whole year, you'll save 25% in total, bringing the monthly costs down to $104/month.
Your membership will automatically renew at the end of the subscription period. You can cancel the subscription at any time. However, Humbled Trader doesn't offer any refunds.
What You Get By Joining
When you first come to the Humbled Trader's website, it can be difficult to understand what you get by joining her community as there is a lot included.
In the following, I'll explain the different elements of the community.
Premarket Live Streams
premarket streams humbled trader
By joining the Humbled Trader community, you get access to exclusive premarket live streams.
Humbled Trader and some of her coaches go over the expected events of the upcoming trading day and give you a daily watchlist with hot stocks.
This is really helpful as it will save you some time researching. Essentially it's a briefing on the upcoming trading day.
Obviously, you shouldn't only rely on calls made in the streams. Always do your own research before entering a trade!
Day Trading Live Text Commentary
day trading humbled trader course
This is essentially a live news ticker throughout the trading day.
While Humbled Trader personally does the premarket live streams, mainly her coaches run the day trading commentary.
However, from what I saw, these coaches are knowledgeable and give good advice.
Exclusive Video Lessons
video lessons humbled trader
These exclusive video lessons are pretty much a full trading course.
When I first joined the community, I was impressed by how comprehensive these video lessons were.
They give you a good introduction to various forms of trading, such as day and swing trading. The biggest advantage I found with this is that new lessons are added every week, so you can be assured that the content isn't outdated.
If you have never traded before, these videos will give you a good introduction to trading.
Swing Trading Room
swing trading humbled trader
The swing trading room is the most useful part of the community for me personally.
It can be tough to get into trading when you have a standard nine-to-five job as you won't be at home during the standard trading times.
This is where this chat room comes in. Contrary to day trading, Swing trading means that you hold a stock for more than a day.
In this chat room, you'll be able to find actionable advice and help in researching potential stocks.
Weekly Mentorships
mentorships humbled trader
Humbled Trader and her coaches do a weekly Livestream in which she explains her take on the current market situation, does a quick recap of the past week, and explains her targets for the upcoming trading week.
The live streams get recorded and posted in the community in case you can't make it.
Live Trading Recordings
live trading humbled trader
By joining the Humbled Trader Community, you'll get access to live trading recordings from experienced day traders, such as Humbled Trader herself, but also her coaches.
This can be useful to see live trading in action.
Most of the coaches do an excellent job of explaining what and why they're doing it.
As it's a live recording, you're able to see them live in action and can follow their thought process.
Community Quality
Overall the Community is well-produced and moderated.
The videos and live streams are nicely done and easy to follow. The community is moderated well, and you get regular reminders of the next live stream.
The video lessons are structured in a way that makes sense and is not all over the place.
There are not many custom graphics or anything very custom like that, but due to the nature of the course, that's not really needed anyway.
My Personal Experience
I first noticed Humbled Trader on youtube when she started popping up in my recommendations.
I watched a few videos and began to like her videos for the "real" approach. She doesn't pose with any fancy cars and sticks to trading in her videos.
When I saw that she had a community, I immediately checked it out and signed up for 1 month. I was surprised by what was all included in the community. Not only was it a private group but also video lessons like an online course.
Usually, traders like to sell their courses and their private chat groups separately, so I was pleasantly surprised when I saw that it was all included for one price.
Personally, I found the swing trading room to be most worth it for me. I still work 9-to-5 and plan to continue to do so for the foreseeable future. Therefore the swing trading room proved best for me. There were some outstanding calls in there, and it was well-moderated. The calls were easy to follow and were provided with an explanation. The video lessons were also helpful for me.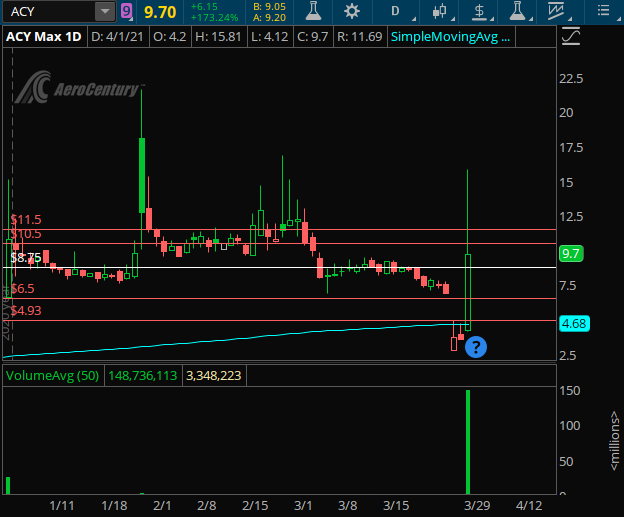 ACY Humbled Trader
This community first seems expensive at $139/month, but when you consider that you can try the video lessons, the live streams, and the private groups for 1 month, it seems almost cheap.
Most other traders on Youtube, like Steven Dux, sell their courses for $1000+ and charge at least a hundred dollars a month for a simple, worse-moderated chat room.
Does The Humbled Trader Community Deliver?
I find the community to be well worth it at the beginning when you sign-up.
For $139/month, you get access to several things like exclusive video lessons and recordings. Once you went through all of them, there are still live streams and chat rooms that bring value with them.
However, you don't get as much out of it as initially, so you'll have to question whether you want to remain subscribed after the first few months.
Who Is The Humbled Trader Community Best For?
It's best for beginner to intermediate traders that need guidance in the stock market.
The community rooms and coaches can help you to focus on the right things at the right time.
When beginners try to understand the market, they often focus on the wrong things. The video lessons, live streams, and coaches can help you focus.
If you're more of an advanced trader, this community might not be the best option for you as it is mainly tailored towards beginner and intermediate traders.
However, if you have a similar trading style as Humbled Trader, it might still be worth it for you. I'd recommend checking out her youtube videos and see for yourself whether you trade similar to her.
Is The Humbled Trader Community Worth The Money?
Most trading courses come in at a total price of $1000, and even though that's a one-time cost, it's a big investment for most people.
The Humbled Trader Community comes with a monthly fee of $139, making it much more affordable for most people to try it out.
You could subscribe for one month, test the video lessons and the chat rooms and cancel the subscription if you don't feel like it is worth the cost.
I found best with this subscription model that you don't have to commit too much money at first towards the course. You can always cancel the payment if you know that you'll be busy next month and resubscribe afterward again.
At $139, I find the community to be well worth it, considering that it is not just a chat room but also video lessons and live streams.
The community provides beginners with a low entry cost, contrary to most other trading programs.
So if you would like to try out a trading course, this is a great option.
However, all beginners should keep in mind that trading is a profession that takes most people years to master.
While this community might cut your learning curve, you'll still need to practice a lot and shouldn't expect this community to make you the next big deal in trading.
Humbled Trader Final Verdict
All in all, I find the community to be well worth it at $139/month. Humbled Trader doesn't only offer a community but also exclusive video lessons and live streams. She gives actionable advice to help beginners, and intermediate traders cut the steep learning curve trading comes with.
Pros
much lower entry-cost than most other trading courses at $139/month
you get a detailed weekly watchlist with key levels
access to exclusive video lessons and livestreams
not only focused on day trading but also on swing trading for people with less time to spend
Cons
Humbled Trader is still pretty "new" to trading, she doesn't have a tracking record of 10 years +, so her trading system isn't fully time-tested yet.
While the entry-cost is lower than most other courses it quickly adds up, the annual cost comes in at $1248