There seems to be a mistake. You have received a mail containing a NetSpend card you have no recollection of signing up for. Let's get into the reasons why this might happen.
Here's Why You're Receiving NetSpend Cards in the Mail:
You receive NetSpend Cards in your mail because the IRS sends out economic impact payments through prepaid debit cards. The card is mailed to the address you provided to the IRS. But some may receive theirs through checks; it is up to the Treasury Department to decide to whom to give payments by this method.
NetSpend cards are prepaid debit cards. They are substitutes for the usual checking accounts we are accustomed to.
Unlike the usual debit card that allows you to use the money you have directly from your bank account, prepaid debit cards require you to first load money into your card through cash, checks, or direct deposits.
The company claims that you can easily get NetSpend cards.
They require no credit check, minimum balance, or activation fee.
You can easily make transactions such as purchasing from online and retail shops, paying bills, withdrawing cash from an ATM, or transferring money to your personal bank account, so long as they accept MasterCard and Visa debit cards.
But these transactions all come with fees.
What you earn from the 5.00% Annual Percentage Yield (APY) on your savings account is low compared to the fees you obtain by using the card.
They bill you with either a Monthly or Pay-As-You-Go Plan, covering only purchase transaction fees. You pay separate fees for usage of the card: depositing and withdrawing on your account.
And among all these, you still have to worry about being charged an inactivity fee if you haven't used your card for 90 days.
Federal and State financial institutions partner up with Netspend. Since the pandemic struck, the US has come up with a way to aid its taxpayers with monetary provisions.
And the IRS, with the help of the Bureau of the Fiscal Service under the Treasury Department, has been responsible for the distribution.
Some also say that you receive your payments through prepaid debit cards because the IRS holds no information on your bank account. The agency promises you can use the prepaid debit card without any fees.
In other instances, some say they have gotten NetSpend cards in their mail without connection to federal relief payments.
The company sends out cards to their potential clients. They say that they have partners who scout people they think need Visa debit cards.
According to them, the accounts are yet to be activated and still won't appear in their records unless done so.
People would feel most uncomfortable with card companies just getting personal information from unverified sources. This gives a bad look to the company and shows the lack of customer care.
What Can You Do to Stop Receiving Netspend Cards?
Maybe you don't want to get any mail from NetSpend and would rather choose another prepaid debit card company or opt for the usual debit card. Here are some ways that could help you:
Opt-Out of the Prescreening
There is a credit card prescreening where companies send out cards to specific consumers based on their credit score, reading history, or other personal data.
By good fortune, the OPTOUT program exists where you are essentially telling the credit agencies to stop selling your personal information to credit card companies.
You can sign up for this program by calling 888-5-OPT-OUT (888-567-8688) or by logging in to www.optoutprescreen.com/
To apply, all they need is your name, address, and social security number to validate your identity.
Your name will then be taken off the list of candidates to be prescreened, and eventually, you will not receive any junk mail debit card from NetSpend or any other prepaid debit card company.
Having NetSpend and any credit card companies frequently send you mail poses the possibility of identity theft.
Since you did not ask for the card and you are simply uninterested, it may be you did not dispose of the card properly.
A thief can then take your applications, including your personal data, from the trash and use them to apply for a card like you.
Since you did not order that credit card yourself, it is hard for you to notice the violation ever happened.
Close Your NetSpend Account
A straightforward way to stop receiving NetSpend Cards is to drain your current account.
Withdrawing all of your deposited load or spending all your money through online transactions can empty your card account. This way, they wouldn't be able to charge you for anything.
Keep in mind that there are multiple fees to be accounted for when withdrawing, like the transaction fee from the ATM and the ATM Withdrawal fee from NetSpend.
Also, make sure that your paycheck is linked to a different banking account so that money there won't get deducted.
Another option to close your account is by requesting a check equal to your total deposit.
Unlike the previous option, requesting a check may take time (3 – 4 weeks) before you get your cash in hand.
Depending on the circumstance (like if you are from a foreign country where there is an international ATM transaction fee), you can save more doing this option.
You can also contact NetSpend directly through email, landline, or snail mail.
The contact detail can be seen on their customer support website.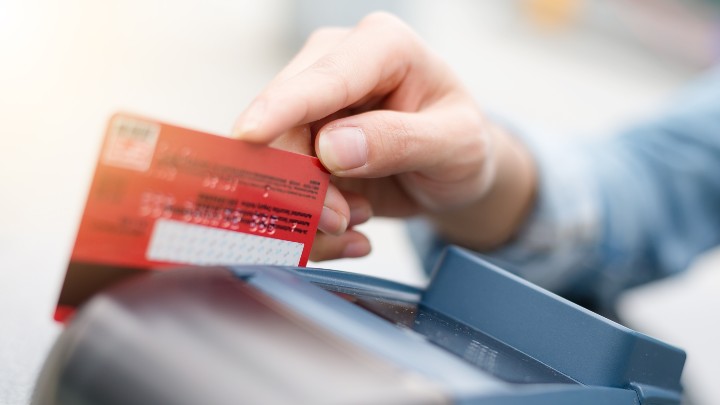 Why Did My Child Receive a NetSpend Card in the Mail?
The answer could be that your child might have gotten it for themselves. Maybe they acquired the card to purchase something online. The first thing you want to do is talk it out with your child and ask them about it. With today's growing technology, it may surprise you that even children are quickly adapting to the new age.
But if it isn't the case and your child is still a minor, this is where it begins to be worrisome. There must have been someone that ordered the card for your child.
It is important to know if your kid told strangers around the internet about their personal information or your family's in general.
A scammer might do this since fraud by using minors has been escalating lately, especially since online transactions have been the norm during this pandemic.
Otherwise, it might be someone in marketing trying to meet a certain quota and convince your child to order a card.
In any case, you can always just cut up the card if you do not want it and make sure to monitor who your child is speaking to online and what ads they're seeing.
What Bank Is Associated With NetSpend?
NetSpend is a prepaid card associated with the payment processors Visa and Mastercard and can be used wherever Visa debit cards and Debit Mastercard are accepted.
The NetSpend, a Global Payments Company, is registered to the following banks and is under a license from Visa U.S.A Inc. and Mastercard International Incorporated:
The Bancorp Bank
MetaBank
National Association
Republic Bank & Trust Company
You can easily find the issuing bank at the back of your card.
Also, all transactions made through the card are covered by insurance through the Federal Deposit Insurance Corporation (FDIC). Almost all prepaid debit cards have FDIC insurance.
A bank must manage this, or a prepaid debit card company partner up with a bank. This protects your savings if the issuer goes bankrupt.
You must register information for your identification, like your name and address, to be granted FDIC insurance and other protections.
NetSpend reminds its cardholders that usage of the card account is subject to the availability of funds and identity verification.
How Do I Contact NetSpend Customer Service?
It is easy to contact NetSpend customer service. Their Customer Service web page shows that you can contact them through landline, email, and postal mail.
If you are a cardholder, you can send inquiries to NetSpend through your private inbox on your account. If not, sending an email to customerservice@netspend.com is advisable.
For landline, the number 1-86-NETSPEND or 1-866-387-7363 is used and is toll-free! Remember that the landline is only available from 8 AM -10 PM (CT) on Mondays to Fridays and 8 AM – 8 PM (CT) on the weekends.
For snail mail, direct your mail to the address below:
Netspend Corporation
PO Box 2136 Austin, Texas
78768-2136
Remember that NetSpend does not accept cash and checks through the mail.
You can also visit any local branch near your area and talk to them personally about your concerns. And regarding other matters, you can send emails to the following email addresses:
For complaints or compliments: president@netspend.com.
For media relations: mediarelations@netspend.com.
For inquiries related to law enforcement: LEInquiries@netspend.com.
Source: