Are you wondering if Mint Mobile is worth the switch?
Look no further! I've been using Mint Mobile for two years, and I'm giving you my honest, no-frills review to help you make the right call.
Is Mint Mobile Worth It?
Yes, Mint Mobile is worth it. The service has been reliable—I've had no problems with texts or calls, and only minimal issues with loading times.
What sets Mint apart is its cost-effectiveness and user-friendly experience. The materials are easy to understand and customer support is always there when you need them. I feel like they're ahead of the game compared to other carriers in this regard.
Now, let's talk savings. You'll definitely save a good chunk of change with Mint compared to bigger carriers. They use T-Mobile's extensive network, so you're not compromising on coverage.
The only catch is you have to pay for your data upfront. But honestly, I find it comforting to know my phone bill is sorted before the month even starts. So for me, it's a small price to pay for the peace of mind and savings.
You can use this link to sign-up for Mint Mobile.
How Much Is Mint Mobile?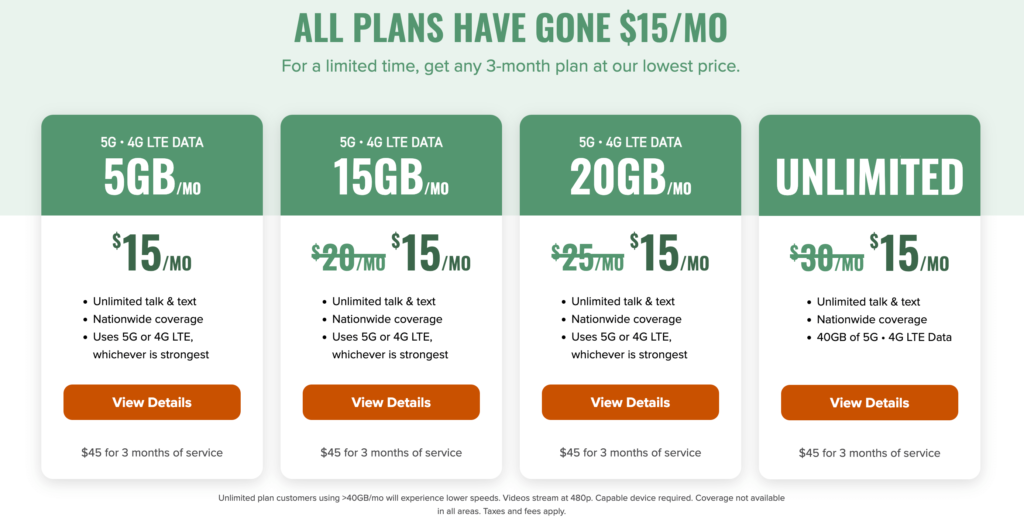 Mint Mobile's pricing is a game changer, especially with their current deflation promotion. Right now, all plans are just $15 a month. Yes, you read that right—$15, even for their Unlimited plan!
So what do you get for this steal of a deal? Unlimited talk and text, for starters. Plus, they have nationwide coverage, so you're not sacrificing quality for cost. I've been using it in different states, and I've had no issues with reception or dropped calls.
In a market where phone plans can easily cost you upwards of $60, Mint Mobile delivers the essentials and more without burning a hole in your wallet. It's been a win-win for me.
Does Mint Mobile Offer Customer Support?
Mint Mobile isn't just about affordable plans; their customer service is also top-notch. They've got people ready to assist you, and I can personally vouch for the super short wait times—usually just 2-3 minutes.
What I especially love is how easy it is to speak with an actual human. None of that automated runaround you get with some other companies. They treat you like a person, not a ticket number.
They also offer a bunch of self-service options if you're the DIY type. There are videos, FAQs, and a 24/7 chat feature for those late-night questions. So even though their prices are low, the service quality definitely isn't. It's been refreshing to see a company get this balance right.